Comments Off

on International Products Corporation And The US Department Of Commerce Strategize For International Sales Growth
International Products Corporation (IPC) helps businesses worldwide ease assembly operations and keep facilities and equipment clean.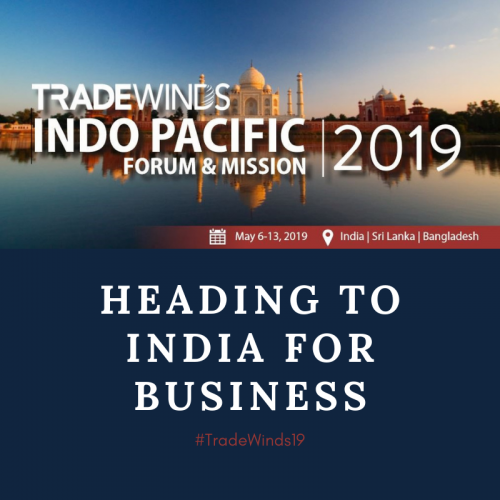 Who is IPC?
IPC is a specialty chemical company that manufactures safe, water-based, temporary rubber assembly lubricants and precision cleaners.
P-80® temporary rubber assembly lubricants are designed to decrease the installation force needed to assemble rubber parts, improving worker safety and plant productivity.
IPC's full line of precision cleaning products includes biodegradable, alkaline, acidic, neutral, and enzymatic products used in a broad range of industries and applications.
Key industries for both product lines include automotive, aerospace, appliance, pharmaceutical, food & beverage, medical device, pump, laboratory, manufacturing, membrane cleaning and wastewater.
Where Is IPC?
IPC's head office and ISO: 9001 manufacturing facility are located in Burlington, NJ. All of IPC's products are made in the USA.
In 1984, IPC opened a subsidiary in the United Kingdom to serve the European market.
Additionally, IPC has a network of foreign distributors to accommodate customers in many parts of the world.
So yes, international isn't just a part of our name…IPC is truly an international company.
US Department Of Commerce Assists IPC For Further Global Growth
IPC is one of more than 100 American businesses traveling to India as part of the U.S. Department of Commerce's largest annual trade mission program, Trade Winds.
This year's Trade Winds' focus is the Indo-Pacific region. The mission encourages U.S. based businesses to explore opportunities and develop strong business ties to India and other countries throughout the region.
Trade Winds Indo-Pacific features a three-day business forum in New Delhi, India with optional trade mission stops in Ahmedabad, Chennai, Kolkata, Mumbai, Bengaluru, Hyderabad, Bangladesh and Sri Lanka. At each mission stop, attending companies will meet directly with government leaders, market experts, and pre-vetted potential business partners.
IPC's President, Kathy Wyrofsky, is "looking forward to connecting with prospects and customers with the support and assistance of the Trade Specialists at Tradewinds 2019".  While IPC already has a presence in the region, Kathy is excited about joining this mission to create additional longstanding relationships with partners and companies in the region.
What is Tradewinds?
Trade Winds is the largest annual US Department of Commerce led trade mission. Since 2008, Trade Winds has delivered tangible bottom-line results in demanding markets all over the world. Now in its 11th year, Trade Winds has directly supported more than $3.4 billion in U.S. exports in over 40 countries. To date, Trade Winds has helped U.S. businesses conduct over 4,000 pre-vetted business-to-business meetings and over 6,000 government-to-business meetings around the world.
Contact our product specialists to learn how IPC's P-80 Temporary Rubber Assembly Lubricants and Specialty Cleaners can benefit your manufacturing facility. Whether you're located right in our backyard or on another continent, IPC can help!