P-80® Lubricants are the perfect solution for rubber assembly and repairs for agricultural equipment used by farmers, agricultural contractors, gardening specialists, equipment manufacturers and OEMs.
P-80® has been used for years to maintain equipment and replace parts such as seals, O-rings, hoses, grommets, and plugs.
P-80 assists in the assembly and repair of:
Assembly of crop and fertilizer spraying systems
Assembly of irrigation systems
Assembly of agricultural equipment
Bushing applications on farm machinery
Manufacturing of lawn care equipment
Insertion of hand grips onto turf/lawn care equipment
Assembly of lawn & garden sprayers
Mulching equipment
Tire mounting on lawn & garden and agricultural equipment
Repair and maintenance of farm equipment – hoses, O-rings, grommets, seals
Pump seals/general pump maintenance
Tractor maintenance/repair
Seals and gaskets on farm equipment
Manufacturing of small engines for lawnmowers and lawn equipment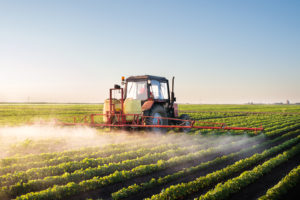 Our Line of Lubricants


All of our P-80® Lubricants are environmentally friendly, non-hazardous, and non-flammable, making them safe for workers and most plastics, rubbers, and metals. P-80® is available in four ready-to-use industrial formulas, as well as two special formulas that are registered with the NSF as H1 lubricants approved for incidental food contact applications:
The charts below are designed to assist in determining the best P-80® formula for different applications. Each P-80® formula has unique properties designed to meet the needs of specific types of rubber and soft plastic assembly applications. For many assemblies, only one P-80® formula may resolve the assembly challenge. In other instances, more than one P-80® formula might work well. Some facilities may approve and use more than one formula depending on the application.
P-80 SPECIFICATIONS
| P-80®LUBRICANT | pH | Estimated Minimum Dry Time | Viscosity, cps @25° C | Biodegradable | Reduction of Friction |
| --- | --- | --- | --- | --- | --- |
| P-80® Emulsion | 7.5 – 9.5 | 1 Hour | 150 | Y | ~70% |
| P-80® Grip-It | 9.8 – 11.3 | 20 Minutes | 20 | N | ~40% |
| P-80® RediLube | 7.5 – 9.5 | 20 Minutes | 20 | Y | ~55% |
| P-80® THIX | 7.5 – 9.5 | 2 Hours | 12,000 | Y | ~70% |
INCIDENTAL FOOD CONTACT LUBRICANTS
| P-80®LUBRICANT | pH | Estimated Minimum Dry Time | Viscosity, cps @25° C | Biodegradable | Reduction of Friction |
| --- | --- | --- | --- | --- | --- |
| P-80® Emulsion (IFC) | 7.5 – 9.5 | 1 Hour | 150 | Y | ~70% |
| P-80® THIX (IFC) | 8.2 – 9.4 | 2 Hours | 15,000 | Y | ~70% |
P-80® Resource Links: