IPC manufactures specialty detergents for solar panel cleaning applications.
Our products remove slurry, particulates, oil, and organic debris from solar panels both during the manufacturing process and in the field. When rinsed properly our products leave no residue and prepare your parts for further processing.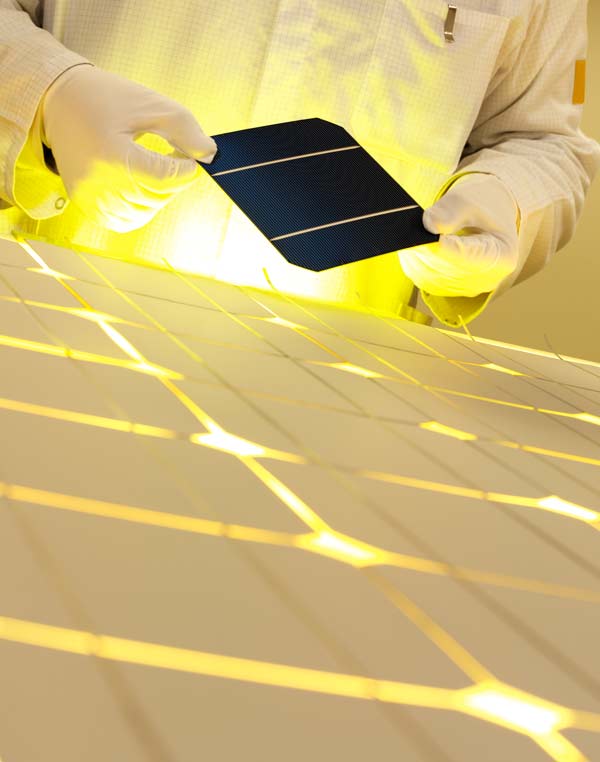 Our products are excellent glass cleaners and are designed to clean delicate surfaces without leaving any interfering residues after rinsing. They remove emulsions, particulates, oil, organic and inorganic contaminants from quartz, wafers, glass, silicon, ceramics, and metals.
An economical 1-2% concentration in water is effective for most cleaning applications. Our line of cleaners can deliver the critical/precision cleaning needed to meet the most rigorous specifications for cleanliness.
Validation methods and health and safety data are available upon request. All cleaners are free of solvents, phosphates, silicates, phenols, and Substances of Very High Concern.
IPC Cleaner Benefits
Free-rinsing, does not leave residues or product build-up
Fast, effective soil removal
Excellent on stainless steel, glassware, ceramics and most plastics
NSF-registered as USDA-A1 Cleaners
Solvent free
Concentrated liquid formulas for easy dilution
Competitively priced
FREE technical support and material compatibility testing
FREE SAMPLES available for testing
Phosphate free
Non-corrosive
*Sample validation methods are available.
Soils
Grease
Oil
Flux
Resins
Particulates
Surfaces
Solar Cells
PV Modules
Wafers
Polysilicon
Recommended Cleaners for the Solar Industry
Cleaner Resource Links