The Best Solution for Easy Automotive Rubber Assembly
---
Tweet

Print
---
There are an amazing number of rubber parts in a single automobile. It can be mindboggling to think of the various rubber components that are involved in the assembly of a car. O-rings, bushings, seals, hoses, engine mounts, belts, gaskets…any number of chassis, engine and suspension components are made of rubber or plastic.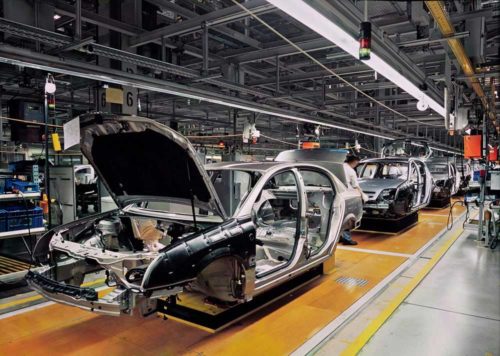 Rubber is naturally slip resistant, making it difficult to work with at times. Trying to install, remove or manipulate tight fitting rubber components can be a real challenge. Parts that are improperly aligned or installed may result in performance or safety issues. Using a temporary assembly lubricant, like P-80®, makes rubber installation easier and helps to avoid these types of problems.
P-80 temporary rubber assembly lubricants are designed to decrease the installation force needed to install rubber parts. P-80 lubricants enable rubber parts to slide easily into place with minimal force. Once dry, P-80 stops lubricating and parts remain in place, resulting in a tight fit. Since P-80 does not contain silicon or any other persistent ingredients, once dry the slipping action goes away.
P-80 is used by many automotive OEM's, suppliers and repair shops to ease the force needed to install rubber parts such as bushings, hoses, O-rings, belts and gaskets. Some common automotive applications are illustrated here: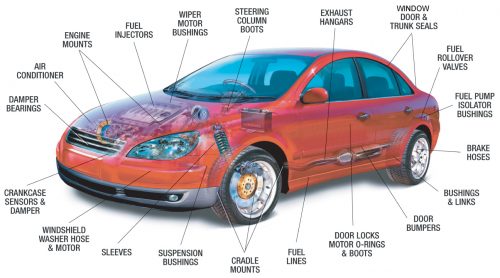 P-80 lubricants work so well for automotive assembly applications that the full line of P-80 lubricants was awarded with the 2012 North American Automotive Assembly Lubricants Product Leadership Award by Frost & Sullivan. Read the full report here.
The next time you're having trouble pushing a hose into place, inserting a window seal or installing suspension bushings try using P-80 lubricants and see how much easier the job becomes. Temporary lubricants are ideal for automotive use because they reduce the friction needed for assembly and repair without damaging the parts.
Want more information about temporary rubber assembly lubricants, including how to use them and factors to consider when choosing a lubricant?  Download IPC's free P-80® webinar.  Want to try P-80 for your automotive assembly needs?  Request a free sample. Or contact our technical team to help you find the best solution for your assembly needs.
---
Tweet

Print
---