Deciphering Reach and RoHS…The Alphabet Soup of Safety Standards
---
Tweet

Print
---
There are many safety standards that apply to chemical products. As new standards and regulations emerge it can be difficult for those who buy and use chemical products to keep up-to-date with proper safety requirements. Many businesses use chemicals in their day to day operations for manufacturing and maintenance. Sometimes it may seem as though the regulations are an alphabet soup of acronyms designed to overwhelm and confuse the average person. Consumers of chemical products rely on manufacturers to comply with all regulations and standards.
RoHS
What is RoHS?
RoHS is an abbreviation for Restriction of Hazardous Substances. Specifically, it restricts the use of certain hazardous materials in electronic products. It is a list of substances that are not permitted in electronics or electrical devices sold in the EU. The RoHS directive applies to all components that are involved in the assembly of electrical products, not solely the finished goods.
What substances are restricted under RoHS?
The following materials are banned under the RoHS directive: lead (Pb), mercury (Hg), cadmium (Cd), hexavalent chromium (CrVI), polybrominated biphenyls (PBB), polybrominated diphenyl ethers (PBDE), and four different phthalates (DEHP, BBP, BBP, DIBP).
Why is RoHS important?
RoHS compliance is mandatory. The substances banned under RoHS are hazardous to the environment. These substances are also harmful to workers using them during the manufacturing process and consumers that use the finished products.
REACH
What is REACH?
REACH is an abbreviation for Registration, Evaluation, Authorization and Restriction of Chemicals. REACH is an EU regulation designed to protect human health and the environment from chemical harm. REACH is monitored by ECHA, the European Chemicals Agency.
What substances are restricted under REACH?
REACH applies to all chemical substances, not solely those used in manufacturing or industrial processes. So chemical products used in everyday life, like household cleaning products and paints, home appliances and clothing are also affected. Currently, REACH restricts the use of 38 chemicals, the full list can be found on the ECHA website.
What about SVHC?
SVHC is an abbreviation for Substances of Very High Concern. These substances are put on a candidate list for REACH authorization and are called the REACH SVHC List. This list of substances is updated frequently. The full list of REACH SVHC substances can be found on the ECHA website.
Substances on the REACH SVHC list are:
• CMR: classified as carcinogenic, mutagenic or reprotoxic (category 1 or 2)
• PBT: persistent, bio-accumulative and toxic
• vPvB: Very Persistent and very bio-accumulative
• substances for which there is evidence for similar concern such as endocrine disruptors
Why is REACH important?
Like RoHS, REACH was enacted to ensure environmental and personal safety when using chemicals.
REACH AND RoHS: How they differ
Both REACH and RoHS are safety regulations designed to protect workers, consumers and the environment. REACH is monitored and implemented by ECHA, while RoHS is an EU directive that is monitored by the individual states. The substances banned by RoHS include a list of 10 specific substances (as of the writing of this post), while those prohibited by REACH keep growing as new hazards are discovered. In general, REACH is much broader in scope than RoHS. In both cases, it is the responsibility of the manufacture to ensure compliance with all regulations.
Manufacturers must continually monitor not only the substances that are restricted by these regulations, but also those under consideration. In some cases, finding a suitable substitute for a banned substance can be very difficult. Compliance for manufacturers is time consuming and expensive, but safety has to be their number one concern.
Safety concerns? IPC has you covered!
As a chemical manufacturer, International Products Corporation (IPC) takes its responsibility to the environment and its customers very seriously. All of IPC's water-based lubricants and cleaners comply with RoHS and REACH directives, and can replace traditionally used corrosives, phosphates, solvents, petroleum distillates, and other hazardous chemicals. IPC maintains a zero discharge policy and all of its products are developed and manufactured in its Burlington, New Jersey, ISO 9001 certified plant.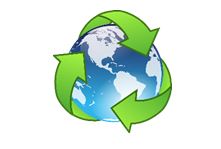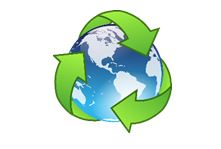 IPC is committed to keeping abreast of environmental and regulatory trends and best practices to continually improve the quality and safety of its products and facilities. For more information contact one of IPC's product specialists.
---
Tweet

Print
---