Keep Your Powersports Vehicle in Tip-Top Shape
---
Tweet

Print
---
Riding your motorcycle on a crisp fall day, feeling the wind on your face and seeing the colorful splendor of the autumn leaves, can be quite an exhilarating experience. Nothing can dampen that feeling more than having to cancel your ride because of a breakdown. Routine maintenance can help prevent unexpected repairs.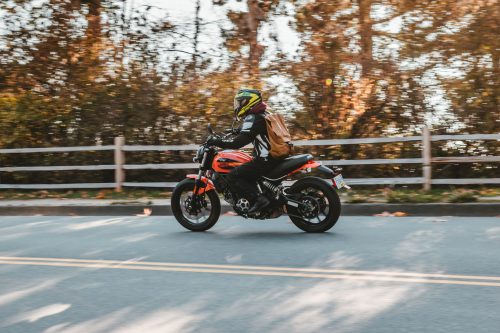 Powersports vehicles such as motorcycles, ATV's, snowmobiles, scooters and personal watercraft should all undergo regular maintenance to keep them running in tip-top condition. Oil changes, tune-ups, chain adjustments, brake and safety inspections, engine maintenance and parts cleaning are all common scheduled maintenance tasks.
Why Should You Schedule Preventative Maintenance?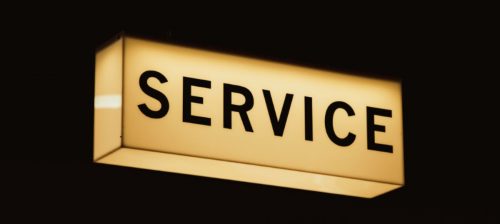 Routine maintenance helps keep your powersports vehicle running smoothly. Not only will regular cleaning and maintenance keep your vehicle looking great, it also gives you the opportunity to carefully inspect all of its parts to catch any issues before they become major headaches. Preventative maintenance can increase equipment life, improve the functionality and reliability of your vehicle, decrease unplanned breakdowns and allow for less costly repairs.
Cleaning Vehicle Parts Is A Key Maintenance Task
Cleaning older parts is one of the first steps in many repair and maintenance jobs. Refurbishing suspension components, chain lubrication and adjustments, rebuilding engines, brake repair, oil changes, carburetor cleaning, fluid flushing and safety inspections all begin with parts cleaning. Removing grease, oil and dirt from used parts makes them easier to inspect and repair.
What's The Best Way To Clean Parts?
Parts washers are a great solution for cleaning vehicle parts and tools. Hand washing in hot water will get parts clean, but parts washers will provide a deeper, more thorough cleaning. Parts washers will gently move parts during cleaning which helps remove dirt and debris. Plus, when used with the right cleaning detergent, parts washers can remove dirt from blind holes and obstructed sections of equipment.
There's a New Kid On the Block
Many shops struggle with finding an effective parts cleaner that is easy to use. ANSED Diagnostics recently introduced a new portable parts washer that is ideal for small motorcycle and auto repair shops, racing teams, bicycle shops and garage repair shops. This powerful unit generates its power from an air compressor, so no electricity is required. And, it only weighs 22 pounds making it easy to use and carry.



Simply attach the unit to any standard air compressor and fill it with water and LF2100 Liquid Low Foam Cleaner. Place the dirty parts into the liquid and turn on the air compressor. The cleaning solution will bubble and agitate providing deep cleaning to all the hidden areas of your parts. Be sure to use the low foaming cleaner included with the unit to avoid excess foaming during the cleaning cycle. When the cleaning is finished, turn off the air compressor, remove the parts and empty the liquid from the unit.
Putting It All Together
Once the parts are cleaned and serviced, it's time to reassemble your vehicle. Using a temporary rubber assembly lubricant will help reduce the force needed to install rubber parts like O-rings, seals, hoses and bushings making the job go smoothly and efficiently.
Before you know it, you'll be riding into the sunset on your newly cleaned and maintained bike.
Visit ANSED Diagnostics for more information about the Air Pulse Parts Cleaner.
---
Tweet

Print
---