Save Time And Money With Preventative Maintenance
---
Tweet

Print
---
It's summer! It's time to relax and enjoy the warmer weather. Kids are out of school, daylight hours are long, families flock to beaches and it seems like just about everyone takes a vacation.
While summer means various things to different people, for many manufacturers summer means factory shutdowns, plant retooling and scheduled maintenance operations.
What is Preventative Maintenance?
We've all been there. Any of these scenarios ring a bell? A long road trip and your car won't start. You're hosting Thanksgiving dinner and your oven isn't working. Or, it's the worst heat wave of the summer and your air conditioning unit dies. Regardless of the scenario, we can all agree that malfunctioning equipment is extremely aggravating. If only there were a way to prevent these things from happening!
While we can't prevent all unplanned breakdowns, there are actions we can take to minimize their occurrence. That's where preventative maintenance steps in.  Preventative maintenance refers to regularly scheduled maintenance operations designed to keep equipment functioning optimally throughout the year to help prevent unplanned breakdowns.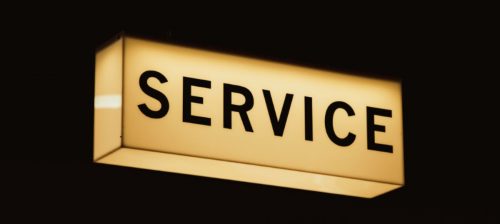 Similarly to taking your car to the shop for regular oil changes or servicing your air conditioning unit annually prior to the summer heat, manufacturing plants can take steps to regularly inspect and service their equipment to help prevent costly and untimely breakdowns.
Why Should You Perform Preventative Maintenance? 
Simply put, preventative maintenance saves you time and money. Equipment breakdowns are costly and inconvenient. Depending on its function, one piece of malfunctioning equipment can bring an entire plant to a grinding halt leading to lost production and expensive repairs.
Isn't taking a piece of equipment out of commission to perform preventative maintenance equally as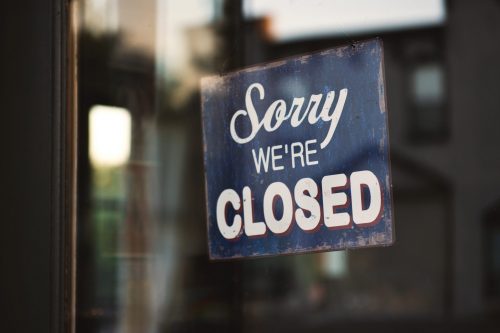 time consuming and expensive? Absolutely not! Sure, maintenance tasks take time and cost money, but planning for them minimizes the bite.
Would you prefer to take your equipment out of commission during a slow period or on your busiest day of the year? Imagine the oven at your local pizzeria breaking down on Super Bowl Sunday. There's no way to recoup those lost sales!
Parts and labor almost always cost less when it isn't an emergency repair situation. Having spare parts shipped overnight is not cheap! And, finding service personnel who can drop everything and come right away isn't always a reality.
Many manufacturing plants shut down for a short time during the summer for retooling in preparation for new production runs. Planning preventative maintenance to coincide with scheduled plant shut downs is a win-win.
7 Benefits of Preventative Maintenance
Increase equipment life
Improve functionality and reliability of equipment
Decrease unplanned breakdowns
Less costly repairs
More productive operations
Maintain product quality
Reduce risk of worker injury
The expression "the best offense is a good defense" perfectly sums up the principle of preventative maintenance. Advance planning keeps costs down and helps keep your equipment running smoothly and efficiently.
Setting Up A Preventative Maintenance Plan
Obviously, every manufacturing plant is unique and each one may have distinct maintenance needs. But, universal considerations that come into play when setting up a preventative maintenance plan include frequency, responsibility, identification of specific tasks and monitoring of the process.
Frequency
How often should equipment be inspected and repaired? This will depend upon your industry and the type of equipment. Scheduled maintenance is often based upon time intervals, equipment usage, or specific trigger events.
Time triggers are based upon specific calendar intervals. Do you inspect and service the pumps in your plant every three months? Or, do you check the antifreeze in your vehicle prior to the onset of cold weather? Similar to your annual physical with your physician, time triggers are maintenance activities based upon the passage of specific periods of time.
Usage triggers are based upon how and when the equipment is used. Examples of usage triggers are changing the oil in your car every 5,000 – 10, 000 miles, or cleaning the processing lines and tanks in your manufacturing plant after each production run.
Event triggers are marked by equipment performance. In wastewater treatment facilities, filter membranes are often cleaned when their flux rate drops by 10 percent. Other examples of event triggers are sharpening a knife when it becomes dull or filling your car tires with air when the pressure drops below a specified level.
Responsibility
Who is responsible for performing scheduled maintenance services? Are the drivers and technicians that use the equipment expected to perform preventative maintenance activities? Or does your facility have a specified maintenance team that inspects and repairs equipment on a regular basis? It's important for the entire team to know who to go to for regular upkeep of their equipment.
Identify specific maintenance tasks
What maintenance operations should be conducted on a regular basis?  Not only will this vary based upon your equipment and your industry, but it may also differ from one plant to another. A checklist of each and every preventative maintenance task should be developed and followed. Common maintenance tasks may include inspecting and testing functionality, cleaning equipment and replacing parts.
Maintain records
All maintenance activities should be recorded and tracked. This helps in planning future maintenance schedules, estimating and keeping track of costs, and monitoring equipment safety and functionality. Most companies use software designed for this purpose, but manual records can also be used.
Plan Ahead     
When things are running smoothly it's easy to overlook common maintenance chores and rationalize that it's not worth the time to regularly inspect and repair parts. But nothing could be further from the truth. Proper maintenance helps ensure that your equipment is working correctly and your facility is functioning efficiently. Investing the time and money to set up and follow a regular maintenance plan will provide long-term savings by keeping your business functioning smoothly and efficiently.
Need help getting started setting up a preventative maintenance plan for your facility? IPC's temporary assembly lubricants and specialty cleaners are routinely used in preventative maintenance programs. Read more industry specific guidelines here:
---
Tweet

Print
---